Tacoma Composition Roof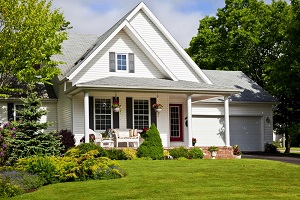 Composition shingles are one of the most efficient, cost-effective and lasting options for residential and commercial roofing in Tacoma, WA, especially suited for the climatic conditions in the Northwest.
Made from laminated fiberglass and colored ceramic granules with an exterior coating of asphalt, these shingles offer the graceful appearance of wood shakes, but come at a considerably lower cost.
The weather-resistant roofing material is available in a multitude of designs & colors and you may even have it in flat or 3-D styles.
Roof Therapy, Inc. offers specialized roofing services, such as composition roof cleaning and roof repair, to help the residents of Tacoma enjoy the benefits of a well-maintained, dry, sturdy and reliable composition roof for a lifetime.
We offer:
• Composition roof cleaning & maintenance
• Composition roof repair
• Composition roof replacement
We use top-grade composition roofing and roof repair products from leading names such as GAF, Malarkey, CertainTeed, Pabco and IKO.

Tacoma Composition Roof Cleaning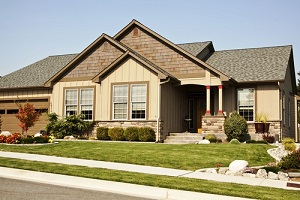 It is not without reason that a huge majority (nearly 80%) of homes in the United States have roofs made of composition shingles.
The amazing popularity of the material can be attributed to its ability to stand up to diverse weather conditions, low cost and exceptional durability. A composition roof is known to last from 20 to 50 years!
The thickness or weight of the shingle is a factor that influences the life of the shingle. Another important factor that helps enhance the roof's life is routine composition roof cleaning by a professional.
Without proper cleaning comes sooner need for costly roof repair.
If you want to safeguard and preserve your Tacoma roof, hire our maintenance services of the composition roof cleaning for removal of debris and moss growth.
We employ only the best possible cleaning methods and use safe and non-toxic solutions.

Tacoma Roof Repair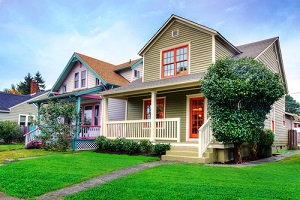 Just like it is necessary with other roofing materials, composition roofing also needs due care and repair to protect it against roof leaks.
Apart from the usual wear and tear due to age, rain, hail and winds are the other main causes of damage to composition roof.
These can cause the already present little cracks in the shingles to hit the breaking point and open up potential leakage areas.
Call in the Roof Therapy, Inc. professionals in time to save yourself from the hassle of a leaky roof. We will make sure that your Tacoma composite roofing lasts long and gives you full value for money.
Contact Roof Therapy, Inc. at (253) 948-0611 today for a Tacoma roof repair estimate or composition roof cleaning.