Gig Harbor Roof Moss Removal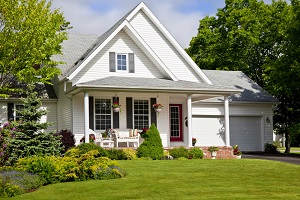 Those green patches and ugly black stains and streaks ruining the beauty of your roof are most likely moss and algae that have built up due to humid conditions and accumulation of rainwater on the roof.
They don't only spoil the curb appeal of your property, but also silently destroy the structure. Catching the moss growth early is the best way of protecting your roof.
Gig Harbor, WA property owners can utilize the exceptional roof moss removal and roof moss treatment services of Roof Therapy, Inc. to keep their roofs clean and secure.
We have trained technicians working with specialized equipment to ensure a perfect task done to your total satisfaction.
Once you experience our high-quality roof moss treatment, we are sure you will never want to call in anyone else for the future jobs.

Gig Harbor Roof Moss Treatment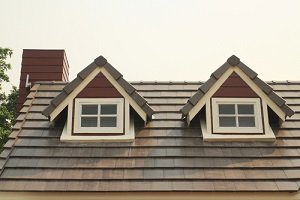 There are several property owners in Gig Harbor who go in for roof replacement just for cosmetic reasons such as discoloration and staining of the roof due to moss growth.
They do not realize that getting roof moss treatment from the professionals at Roof Therapy, Inc. is a great, affordable alternative that can add incredibly to the life of your roof.
Our roof moss removal methods vary depending on the severity of the moss formation. So, we may employ a stiff brush for scrapping the moss, low pressure water wash, and/or chemical treatments.
We do make sure that the solutions we use are safe and our cleaning services thorough. We guarantee our work for one year.

Gig Harbor Roof Moss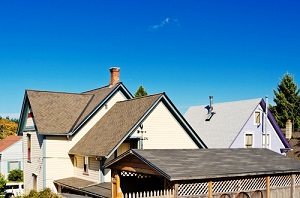 Roof moss might not appear to be a very alarming situation to you, but, the truth is that it can damage the roof severely and cause rotting of the deck.
Many types of the algae, lichen and fungus that tend to accumulate on roofs which often remain damp feed off the organic material in roof shingles, leading to the shingles' deterioration.
This, in turn, causes the roof to leak and if left unattended, the problem can aggravate into major roof destruction. This means that ignoring timely roof moss removal can cost you big in form of uncomfortable roof leaks and costly roof repairs.
Roof Therapy, Inc. offers periodic roof moss removal and roof moss treatment to help the smart and informed homeowners of Gig Harbor preserve their valued investment's structural integrity and maintain its beauty.
Call Roof Therapy, Inc. at (253) 948-0611 and trust us with your Gig Harbor roof moss removal and roof moss treatment needs, and we will do all we can to earn and keep that trust!