Skylight Repair Services for the Gig Harbor Homeowner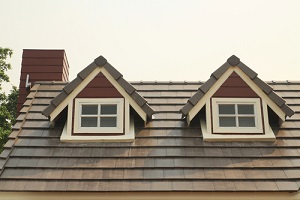 Getting skylights installed on the roof is a great idea for allowing fresh air and natural light into a room.
Reduction in energy costs is an added advantage. And, having a private view of the beautiful blue sky in the day and the shimmering night sky is like the icing on the cake!
With time and usage, your skylights may start leaking. They may even get damaged due to hail or storm.
You will need to call over an experienced skylight repair and skylight replacement specialist to inspect and repair it.
The homeowners in Gig Harbor, WA trust Roof Therapy, Inc. for the most efficient and cost-effective solutions to their skylight issues.
We assure you of superior services that will make significant improvement to your skylight's performance, energy-efficiency and longevity.

Skylight Replacement Options for the Gig Harbor Resident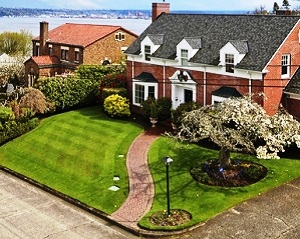 If you are a resident of Gig Harbor and are interested in skylight replacement, we can help.
We are proud to be a Velux specialist and offer to install its high quality products for you at the most competitive prices. The extensive product line from Velux includes:
• Skylights (fixed, vented and pan-flashed)
• Sun tunnels
• Roof windows
• Roof monitors
• Glazing options
• Flashings
• Blinds
• Manual/electric controls, insect screens and locks
• Skylight repair
• Skylight replacement
These are available in an assortment of sizes and features, and can be had to suit any roof pitch, roof material, ceiling type or construction method.
Our knowledgeable technicians will inform you about the leading brand's different skylight products, educate you about the key features of each and give expert and sincere advice to help you choose the ideal option.
Skylights can be Repaired or Replaced in Gig Harbor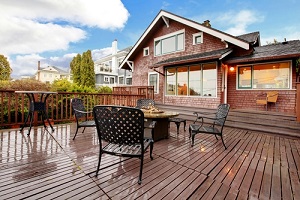 Usually, the efficiency of a skylight starts getting reduced after about 10-15 years of use. It may start leaking or develop some other issue.
Whatever the problem may be, it can be easily resolved through skylight repair or replacement.
Skylight repair or skylight replacement is recommended when skylights begin leaking.
When your skylight is not leaking, but is allowing in too much heat, it is advisable to go in for skylight replacement and get new, high-performing units in place of the old, worn-out ones.
In Gig Harbor, we offer expert repair/replacement services to help you maintain beautiful and functional skylights.
Call Roof Therapy, Inc. for skylight repair or replacement and continue enjoying the benefits brought on by the skylights in your living space and work place.