Gig Harbor Tile Roof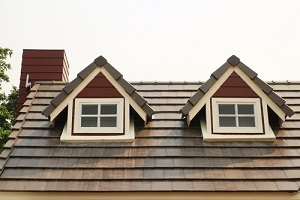 It is quite common to find tile roofs in the southern part of the USA, mainly due to the heavy influence of Spanish architecture in the region and the availability of clay in abundance there.
However, tile roofing does have its admirers in the community of Gig Harbor, WA as well. It is popular because of the blend of style, beauty and functionality it offers.
Tile roof increases the curb appeal and resale value of the property; it is energy-efficient, fireproof and remarkably durable; it is available in a variety of choices to suit all types of exterior color plans and architectural styles.
If you too have a tile roof adding to the beauty and efficiency of your building, you can have the expert tile roof repair and tile roof cleaning services offered by Roof Therapy, Inc. These include:
• Tile roof inspection
• Tile roof maintenance
• Tile roof cleaning
• Tile roof repair & replacement
Call Roof Therapy, Inc. at (253) 948-0611 today for your Gig Harbor tile roof.

Gig Harbor Tile Roof Repair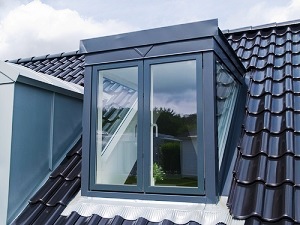 Your tile roof being so elegant-looking and efficient, we can understand if you are choosy when it comes to hiring a roofing company for tile roof repair.
The truth is that not many Gig Harbor roofers are familiar with tile roofing.
Relax! With our sound knowledge and rich experience in handling tile roofs, we can easily provide the repairs you may need.
The issues that you are most likely to encounter with your tile roofing include cracked or broken tiles, leaking due to overflowing valleys, defective flashings or underlayment, and leakages around the skylights, vents or chimney.
Our skilled and hard-working technicians work attentively, removing and replacing the tiles with great care while performing the repairs to prevent your roof from leaking.

Gig Harbor Tile Roof Cleaning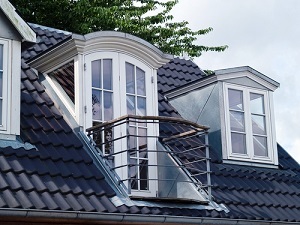 The property owners in Gig Harbor with tile roofs on their buildings can expect their roofs to last a lifetime. But, this is possible only if the roof receives due care and upkeep with regular tile roof cleaning and tile roof repair.
Hire our tile roof experts for regular tile roof cleaning and other maintenance services if you want to get the most out of your tile roofing investment.
Accumulated rainwater, and airborne pollen, leaves and debris that get deposited on the roof can lead to moss and algae growth.
We remove the infestations, and clean the roof surface, valleys and underlying flashings to restore the beauty of your tile roof.
If it is about tile roof repair or tile roof cleaning in Gig Harbor, Roof Therapy, Inc. is the name to know!