Frederickson Roof Cleaning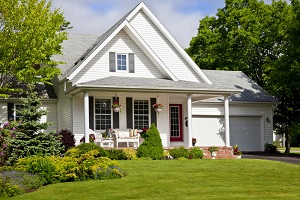 There is no better way to enhance and maintain the appearance of your home than to keep the roof clean and free of unsightly mold, moss, algae and fungus. The professionals at Roof Therapy, Inc.
provide a high quality roof cleaning service in the Frederickson, WA area at affordable prices. We complete our work in a timely manner and always ensure your complete satisfaction. Our features include:
No job is too big or too small
Flexible scheduling
Experienced roof cleaners
Close attention to detail
When dealing with our team you can have the confidence that the company performing the roof cleaning services in your Frederickson home is fully licensed, bonded and insured.
Frederickson Roof Cleaners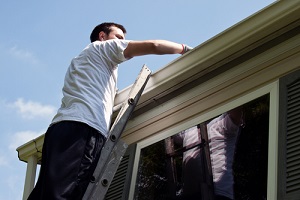 Our roof cleaners in Frederickson provide superior workmanship along with excellent customer service. You may have thought that a costly roof replacement was your only option. We are happy to inform you that our roof cleaners in Frederickson can make your roof look brand new again for a fraction of the replacement cost.
Our roof cleaners in Frederickson are dedicated to protecting your investment with expert cleaning services. All our roof cleaners are highly skilled and trained, and stay abreast of the latest developments in the roofing industry. Here are the reasons why you should choose our roof cleaners in Frederickson:
Get a inexpensive, quick, dramatic home improvement
State of the art tools and equipment to ensure quality work
Products that do not cause harm to paint, siding, or plants
Frederickson Roof Cleaning Services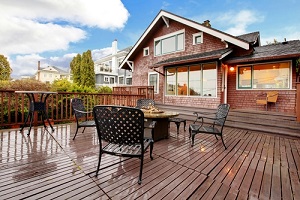 Homeowners often give roof care a low priority. A neglected roof will cost far more in repair or replacement than regularly scheduled roof care. We strive to make our roof cleaning services for Frederickson homeowners as prompt and reliable as possible. Some benefits of our roof cleaning services to Frederickson homeowners include:
Improves the look of your home
Protects your roof
Improves value of your property
Extends the life expectancy of your roof
Since 1998 our family owned business has been dedicated to providing expert roof cleaning services in the Frederickson area. From the first point of contact with our company, you will notice that we operate differently than other roofing companies.
Contact Roof Therapy Inc. at (253) 948-0611, and find out more about our roof cleaning services in the Frederickson area. We would love an opportunity to serve you.