Roof Repair Company for the Sumner Community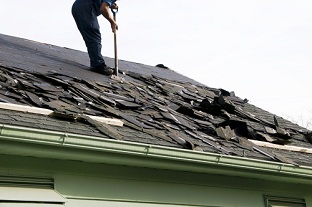 Worried about your damaged roof? Allow the roof repair specialists at Roof Therapy, Inc. to help you.

The property owners in Sumner, WA, who want to protect their properties and families, invest in reliable roofs. And, to maintain these roofs' strength and reliability, they invest in our roofing repair services.Since 1998, our family owned business has been among the mosttrusted names for roof repairs in the Sumner community.

Our roof repair company has built a reputation for quality craftsmanship in roof repairs. We work with qualified and experienced roofing repair technicians who are highly trained in the latest roof repair innovations. No roofing repair job is too big or too small for us. No matter how simple or complextheir roof repair job is, our Sumner customers can count on us for:
Roof repairs, done right the first time
Roof repair completed by the scheduled time
Roof repairs done within the budget
Roofing Repair Services for Composition, Cedar Shake and Tile Roofs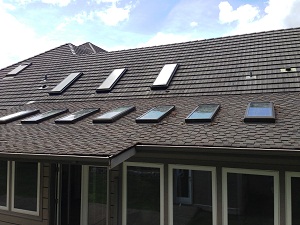 Performing roof repairs can be a complex task. Sumner property owners must make sure they have hired the right roofing repair professionals to handle their roof repair job. With our roofing repair expertise and experience, and long history of successful roof repairs on diverse roofing systems, we are just the roof repair experts Sumner residents need to fix their roofs and restore their peace of mind.

Our unmatched roofing repair services are available in Sumner for:
Roof repairs on composition roofs
Cedar shake roof repair
Tile roof repair
Why Choose Us for Sumner Roof Repairs?
In these modern times, Sumner residents will definitely want to be served by a roofing repair company that is still rooted in traditional values. That is why they should call us whenever they need roof repairs.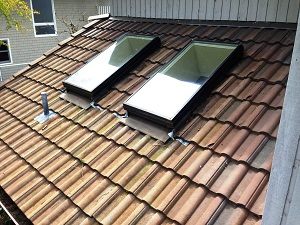 We walk our Sumner customers through every step of the roof repair process, assuring them of:
An honest assessment of the roof's condition and roofing repair needs
A fair estimate of roofing repair expenses
Thorough and lastingly effective roof repairs
The people of Sumner who hire our roofing repair services can relax knowing that they have not hired someone who is just out to make a quick buck. We take pride in being an ethical roof repair business. Our roofing repair experts have been trained to work sincerely and treat customers and their properties with respect.
Sumner residents interested in quality roof repairs at an affordable price should call Roof Therapy, Inc. at (253) 948-0611 for a free roof repair estimate.