Lakewood Roof Cleaning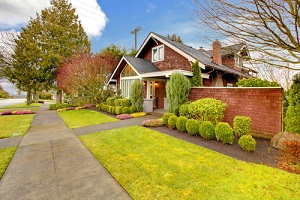 Soot, dirt, leaves, airborne pollutants, mildew, mold and moss that may be found on the roofs in Lakewood, WA can cause premature failure of roof coatings and lead to permanent damage of the roof.
The moss and algae mar the elegant beauty of the singles and tiles, and also break and dislodge them. Before long, the roof deteriorates and becomes inefficient and unsafe.
This is where professional roof cleaning services offered by expert roof cleaners come in.
Timely roof cleaning services by Roof Therapy, Inc. can safeguard your valuable investment.
We are a family-owned business that has served the roof maintenance needs of Lakewood since 1998.
We are licensed, bonded and insured. Our quality workmanship and superior customer care have earned us the patronage of countless homeowners in the region and got our business accredited by BBB.
The roof cleaning services offered by us include:
• Roof moss removal
• Stain/streak removal
• Gutter cleaning
• Regular preventive roof cleaning
• All services provided by skilled and experienced roof cleaners
Lakewood Roof Cleaners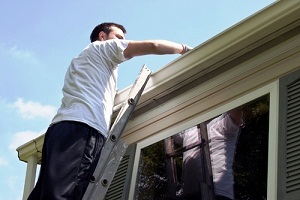 We at Roof Therapy, Inc. believe that the secret to our success and great reputation in Lakewood is our focus on providing quality roof cleaning services in a timely, professional and friendly manner.
Our commitment to ensuring every customer's happiness gets paid back handsomely by the way of excellent referrals and repeat business.
Some of our unique features are:
• Prompt response to calls
• Hassle-free and fully satisfying experience
• Services performed with attention to detail
• Big or small roof cleaning jobs
• Non-toxic, safe roof cleaning services solutions
• Experienced roof cleaners, work without damaging customer's property
• Extensive customer base built on trust and professionalism
Lakewood Roof Cleaning Services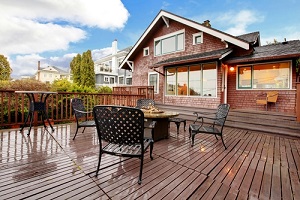 The black stains and streaks on your roof discolor the roof surface and ruin the beauty of your residential or commercial property in Lakewood.
And that is not all they do; these hideous stains trap moisture on the roof, leading to decaying of the roof's underlayment.
The same happens when the infestation of algae, lichen and moss is not checked and allowed to grow on the roof.
Your indifferent approach to roof cleaning might shorten the roof's life and make you go in for early roof replacement.
Our trained roof cleaners can save you from such a disaster. With services that surpass the highest industry standards, we make sure that your roof looks and performs great for years to come.
To get your roof cleaned and treated efficiently, quickly, safely and cost-effectively, call the expert roof cleaners at Roof Therapy, Inc. at (253) 948-0611!