Steilacoom Roof Repair
Roof Therapy, Inc. is the roof repair specialist the people of Steilacoom, WA should come to when their roof develops a problem. We are a state licensed, bonded and insured roofing repair company that has been performing roof repairs in the community since 1998.

We work with extremely skilful, trained and experienced roof repair technicians. With us, Steilacoom property owners can be sure of roofing repair that is completed on schedule and finished within their budget.

Steilacoom residents can come to our roof repair company for:
Roof repairs completed to the highest levels of precision
Roof repairs done to maximize the property's safety and property owner's happiness
Roof repairs completed at the least possible prices
Roof repairs done with minimal inconvenience or hassle to the Steilacoom customer
Steilacoom Roofing Repair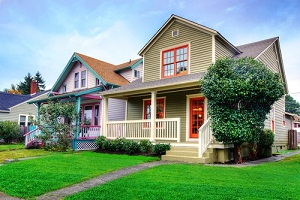 Roofing repair is not something to be put off for later. By delaying roof repair, Steilacoom property owners only put their properties and families at greater risk.

Our roof repair experts are always ready to provide Steilacoom with timely roofing repair services that control roof damage before it is too late. Whether we carry out roof repair on composition, cedar shake or tile roofs, we assure our Steilacoom customers of quality services. We offer:
Honest roof repair services that are truly required
Roofing repair with matching tiles to maintain the roof's aesthetics
Comprehensive roofing repair to restore the roof's original strength and reliability
Steilacoom Roof Repairs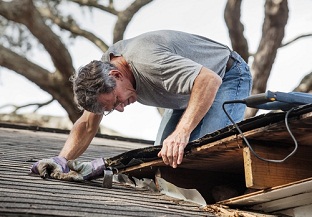 As a small family owned roofing repair business, we have a very customer-centric approach. We consider Steilacoom clients as our biggest asset and see to it that all the roof repairs are done to their exact requirements and complete satisfaction.

Some of the other key factors that make our roof repair company an ideal choice for conducting roof repairs in Steilacoom properties are:
Sincere and accurate evaluations of roof repair needs
Capable, diligent and honest roofing repair technicians
Punctual, polite and respectable roofing repair crew members
Thorough site clean-up after roof repair work is over
We take pleasure in the fact that the efforts we put in to ensure impeccable roof repairs and splendid roofing repair experience for our Steilacoom customers have earned us a wonderful reputation and a large clientele for roof repairs in the community.
When it comes to roof repairs in Steilacoom, Roof Therapy, Inc. is the roofing repair specialist to trust. Call (253) 948-0611 for further information about our roof repair services.