Edgewood Cedar Shake Repair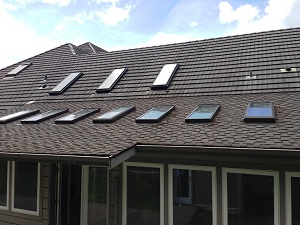 Is it time to replace your existing roof? Perhaps you are constructing a new home and are looking for help deciding on the right roofing material. Consider a cedar shake roof for your new roof installation or re-roofing project.
There are many benefits of installing a cedar shake roof, such as:
Unmatched beauty
Long lifespan
Energy efficiency
Durability
Finding the right roofing company to install or replace cedar wood shakes is crucial. Call Roof Therapy for shake roof repair, installation, and replacement, serving Edgewood and its surrounding communities. Utilizing the latest techniques and top quality materials, our roofers make sure that your roof works reliably for years to come.
If you have any questions about this roofing material and the cedar shake roof cost for your Edgewood home, feel free to get in touch with us.
Edgewood Cedar Shake Shingles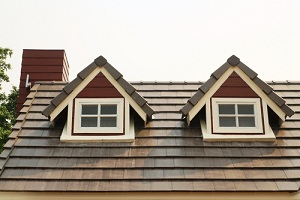 Many homeowners make a costly mistake of replacing the entire roof to get rid of dark, unsightly roof streaks and stains. You will be happy to know that in most cases, replacing the roof is not necessary, our cedar shake roof cleaning service can make your current roof look brand new.
Periodic cleaning is the key to maintaining shake roofs. Is your shake roof becoming an eyesore? Let us help with a thorough cedar shake roof cleaning. We use safe, proven cedar shake roof cleaning methods, helping Edgewood homeowners improve the beauty and efficiency of their roofs. Our cedar shake roof cleaning can help you get rid of:
Moss
Fungus
Debris
Lichen
Mold
Edgewood Cedar Shake Roof Repair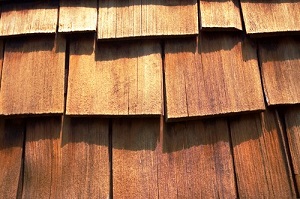 Is your roof leaking? While spending money on shake roof repair is not something you are looking forward to, if ignored, a leaky roof can result in even more costly repairs due to water damage.
Count on our experts for shake roof repair. We have the knowledge and experience needed to get the shake roof repair job done right. We are a fully licensed, insured, and bonded roofing company, so you know you will always be getting the best possible shake roof repair available for your Edgewood home.
We offer:
Cost effective shake roof repair solutions
Good old fashioned customer service
Complete satisfaction with the results
To schedule a cedar shake roof cleaning or repair service in Edgewood, call Roof Therapy at (253) 948-0611 .