Puyallup Cedar Shake Repair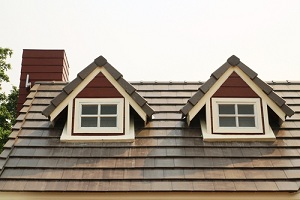 A cedar shake roof is meant to be a functional asset to your property for decades. Invest in your roofs longevity through regular cedar shake roof cleaning and timely cedar shake roof repair. Lack of proper cedar shake roof maintenance can result in your roof needing to be replaced prematurely.
Roof Therapy offers specialized services for cedar shake roof cleaning and repair in Puyallup, WA that can help you protect your investment. We have been serving the local community since 1998 and have earned a reputation for:
Professionalism
Integrity
Seamless workmanship
Unmatched customer care
Puyallup Cedar Shake Shingles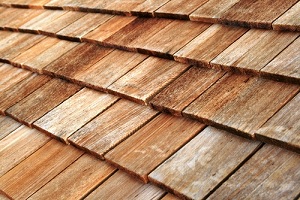 Regular cedar shake roof cleaning on your Puyallup property brings much more than decorative benefits. While a dirt-free, bright roof does add considerably to the curb appeal, periodic cleaning is critical for keeping the roof dry and protected from moss buildup.
Our well-trained and experienced technicians can handle your cedar roof cleaning job with precision. They diligently remove all the debris including dirt, dead leaves, fallen twigs, sprouting vines, and pest droppings from the roof. Our experts also inspect your roof carefully for rot, moss growth, and missing shakes. If needed, they can provide shake roof repair.
Are you wondering if it is really necessary to hire professionals for cedar shake roof cleaning on your Puyallup property? Trained experts like us can be trusted to do the job:
Properly, without any oversight
Using effective cleaning techniques
On time and within budget
With no damage to the roof
Puyallup Cedar Shake Roof Repair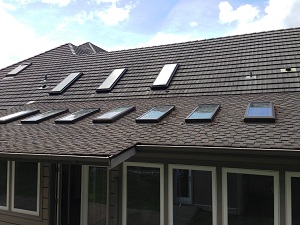 We bring a superior level of efficiency, accuracy, safety, and reliability to our cedar shake roof repair services. Cedar is a tough and durable roofing material. Occasional cedar shake roof repair is necessary to maintain your Puyallup building.
Let us take care of all your cedar shake roof repair needs. Our experts use quality materials to ensure flawless cedar shake roof repair. Cedar shake roof damage can be caused by:
Aging
Windstorms
Fallen tree/branch
Incorrect installation
Poor maintenance
For a free estimate on cedar shake roof cleaning, or to schedule cedar shake roof repair on your Puyallup property, contact Roof Therapy at (253) 948-0611.